Moderators: Jönas, Rolfen, Hellbender
---
---
Var in till stan och köpte nya skivor idag, tre blev det, sen jag kom hem har jag lyssnat i den här ordningen.
Ulf Lundell - Tranorna kommer lp:
Behöver fler lyssningar på nya Lundell, men nu är jag ju van vid att höra de här låtarna med bara en akustisk gitarr på "Skisser". Då blir det lite underligt att höra de i inspelningar med band. Men vi får se!
Gorilla Angreb - Bedre tider 12"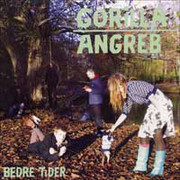 Längesedan jag såg någon skiva med Gorilla Angreb, och när jag såg de spela på Cyklopen hade jag inga skivpengar att tala om. Så det gäller att passa på när det går.
Heavy Load - Death or glory CD: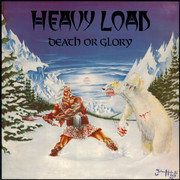 Var inne på Sound Pollution i säkert en timme idag, för det var så längesedan jag var där. Tittade runt och rekade. Kollade priser. Under tiden satte den trevliga killen i kassan igång en bra skiva, som han så ofta gör. Den här var bra, sa jag, vad kunde det vara? Heavy Load! Jag hade ingen aning om att de var så här bra. Nysläpp just idag av detta album från 1982. Jag har aldrig hört Heavy Load innan så jag trodde att det var någon new wave of british heavy metal han spelade, en genre jag har ett stort intresse för. Heavy Load är helt klart att åt det hållet. Den här kommer det med bli många lyssningar på.
---
Jag har gått lite i ungdom här i Kristi himmelsfärdsveckan och lyssnat på Morbid Angels "Abominations of Desolation" kassett och Bathorys tre första lps. Det är ju fränt! "Call from the Grave" och "Enter the Eternal Fire", där fick han till det Kurton.
Appropå sånt här så köpte jag idag Mefistos två demos på tradera för 50 kronor styck, tror inte jag hört dem tidigare...
---
Departure Chandelier - Antichrist Rise to Power lp
Köpt helt av en slump, tänkte att hårdrock med Napoleon-tema kunde vara kul och det stämde ju. Hittigt och trallvänligt men ändå utan att tramsa till det allt för mycket (förutom den fula affischen som följer med, varför?). Kanonskiva. Klart den fullängdare jag spelat flest gånger i år efter EPAs lp.
---